The Department of Infrastructure and Water Management educates students in the fields of environmental engineering, power engineering, architecture and construction. The staff of the Department conducts scientific research projects in the disciplines of environmental engineering, mining and power engineering.
The head of the Department is Professor Daniel Słyś, PhD, DSc, Eng
The activities of the Department of Infrastructure and Water Management also involve cooperation with companies and institutions not only from Poland, but also from abroad. In 2011-2014, the unit was a participant in an international grant entitled "Sustainable rainwater management in the V4 countries" carried out jointly by five universities from Poland, the Czech Republic, Hungary and Slovakia under the Visegrad Strategic Program. Currently, the unit's employees are carrying out research projects under the grant programs of the Podkarpackie Innovation Center.
The Department is the organizer of international scientific and technical conferences entitled INFRAEKO, the topics of which are devoted to the sustainable development of urban technical infrastructure. The last one - the 6th International Scientific and Technical Conference INFRAEKO 2018 on "Modern Cities. Infrastructure and Environment." was held on June 7-8, 2018 in Cracow, Poland.
The unit has extensive laboratory facilities, which include the Laboratory of Measurement and Control Techniques for Water and Wastewater Transport and the Laboratory of Wind and Hydropower.
Currently, the Department has 9 employees.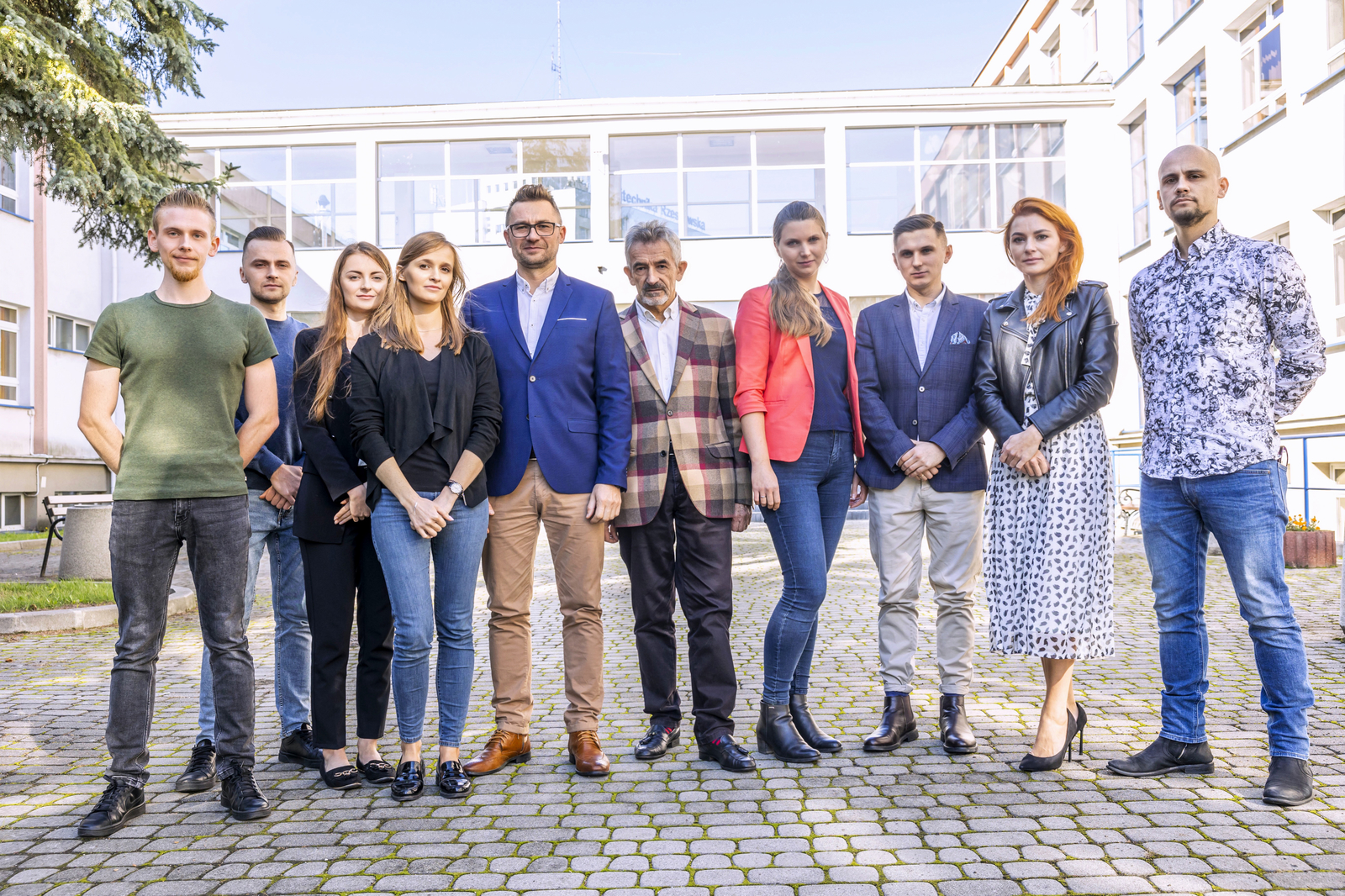 From left: Michał Wojtoń, MSc, Eng; Mariusz Starzec, PhD, Eng;
Patrycja Stanowska, MSc, Eng; Beata Piotrowska, MSc, Eng;
Professor Daniel Słyś, PhD, DSc, Eng; Professor Józef Dziopak, PhD, DSc, Eng;
Sabina Kordana-Obuch, PhD, Eng; Przemysław Ogarek, MSc;
Agnieszka Stec, PhD, DSc, Eng, Assoc. Prof.; Kamil Pochwat, PhD, Eng.